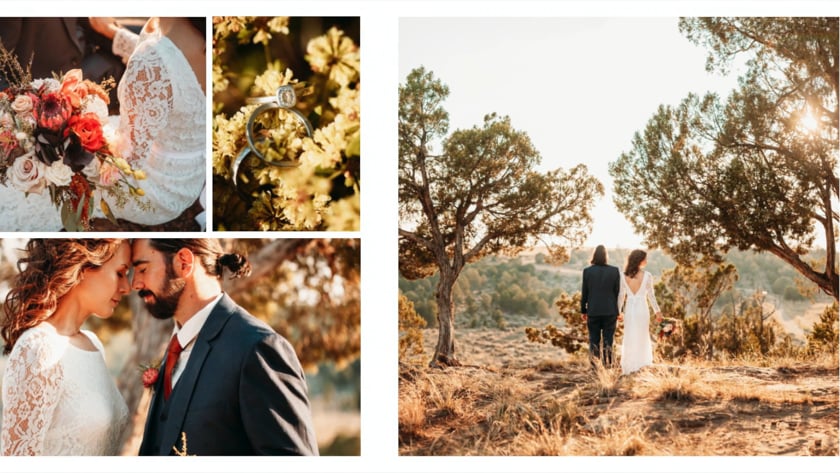 Hello! My name is Kara Cavalca, owner of Kara Cavalca Photo and Video. I am an introverted extrovert, an adventurous soul who also loves binging Netflix in my sweatpants. I love tacos, narwhals, cozy things, and STORIES! Which is why I love weddings, because I love capturing stories and memories. I like to think of imagery as memory insurance because at the end of the day, after the vows are said, the cake is eaten, the music fades and the flowers have wilted, it will be the memories and the stories that are left (in addition to your marriage obviously), and the day will go by in a blur trust me! I had a groom once say right after their ceremony "I just blacked out, I don't remember what I said or what just happened". But imagery, photos, and videos, can bring you right back to those moments, those feelings. Which brings me to another little story that has helped me shape the way I run my business and the way I treat my clients.
I had a bad experience with my wedding photographer, I won't get too into it, but there were a few things I really drew from my negative experience to flip around in a positive way for my business, first that it is so important to me that the story I capture of your wedding day is YOUR story. I am very passionate about this because there was a very meaningful photo that was taken on my wedding day that I have never seen because our photographer said it didn't fit with her story of the day. I want to make sure I capture your story, all your unique personal details that make it yours, especially the sentimental details that are personal to you, even if those details might not always be "picturesque".
The second thing I really learned was that, because I had such a negative experience with this photographer, it tainted all my photos, even the good ones. I don't use any of the photos because when I look at them they don't remind me of how happy I was that day, they remind me of the bad experience I had. So although creating beautiful imagery for you is my top priority, part of that is making sure you have a great experience with me, I will be your personal cheerleader, I will help you every step along the way to create the best experience for your beautiful day.
I like to remind my clients that as long as you are married to the love of your life at the end of the day, the wedding was a success! But I know there are stressful moments along the way, planning can be difficult, timelines can be tricky, the weather doesn't always cooperate, but I will be there to help! Because I don't want to just be your photographer, I also want to be your friend, I don't want our relationship to be solely transactional where you pay me, I show up, take some photos, then send them to you a month later. I want to help you find the right vendors if you are struggling, I want to be someone you can text photos of decorations to for advice, I want to help you figure out your timeline to best fit your needs, I want to get to know you and your story so I can most accurately and personally illustrate it.
It is the people, personalities, and unique details that make weddings so great. Because honestly, weddings are kind of boring, it is people and stories that make them beautiful.
DURANGO WEDDINGS MAGAZINE
The guide to planning a wedding in Southwest Colorado with the mission to support local event pros.
Durango Weddings Magazine is a curated resource guide, print magazine, wedding blog, and producer of the Durango Wedding Expo.